Question: Is it possible to aim farts?
Short answer: No.
Long answer: Many people believe that they can aim their farts, so as to direct the smell toward a particular target. This is the basis of much comedy, as well as some art. An especially impressive example of the latter is a series of Japanese paintings from the 19th century known as He-Gassen. These consist of scrolls created by an unknown artist, who depicted an elaborate battle in which farts are the only weapons used by the combatants. Scholars continue to debate whether the scrolls were meant as fart-based political commentary, or simply a joke.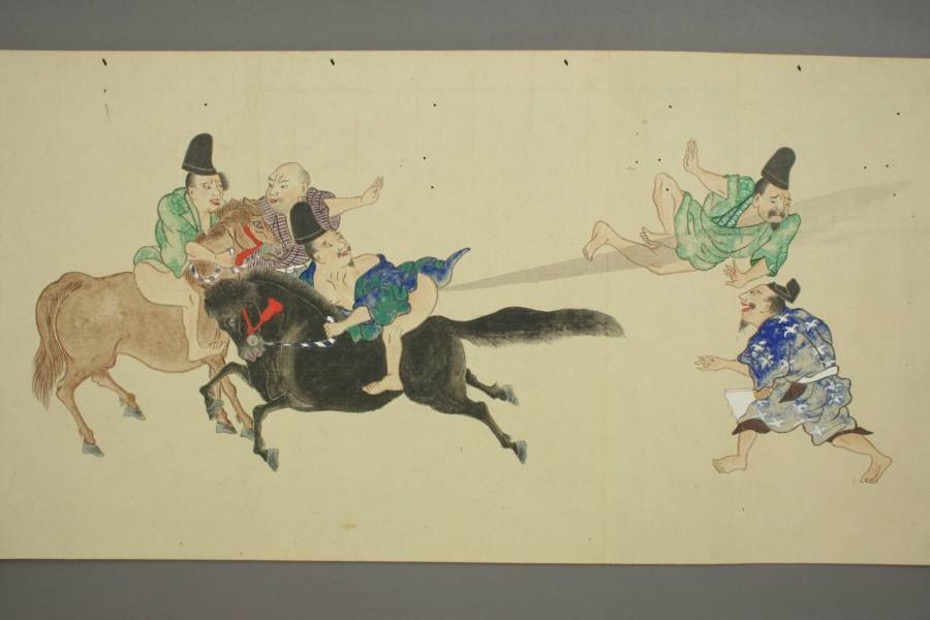 The issue also has legal ramifications. In 2017, a German man was fined for aiming a fart at a policewoman, and a similar fine was levied against an Austrian man in 2020. According to the Austrian police the suspect "let go a massive intestinal wind apparently with full intent."
So, is it possible to aim one's farts? In our previous investigations, we have shown that the speed of farts is very low, so low in fact that dispersion of fart smell is well described as a random diffusion of fart particles through the air. This has led us to suggest that circulating air is the primary determinant of the direction in which farts move, so that the intentions of the farter effectively have nothing to do with it. But to date, we have not attempted to measure the human capacity to aim farts.
We therefore rearranged our experimental apparatus, positioning our air quality sensors within the horizontal plane, rather than the vertical plane. Each sensor was positioned at the same distance from the source (3 inches), but at different azimuthal angles, covering the range from -90o to 90o. A highly experienced farter then attempted to hit the sensor positioned at 0o.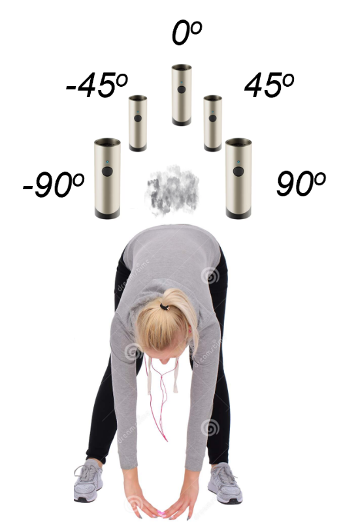 The results below illustrate the key finding: Even at very close range (3 inches), it is effectively impossible to control the direction of fart smell.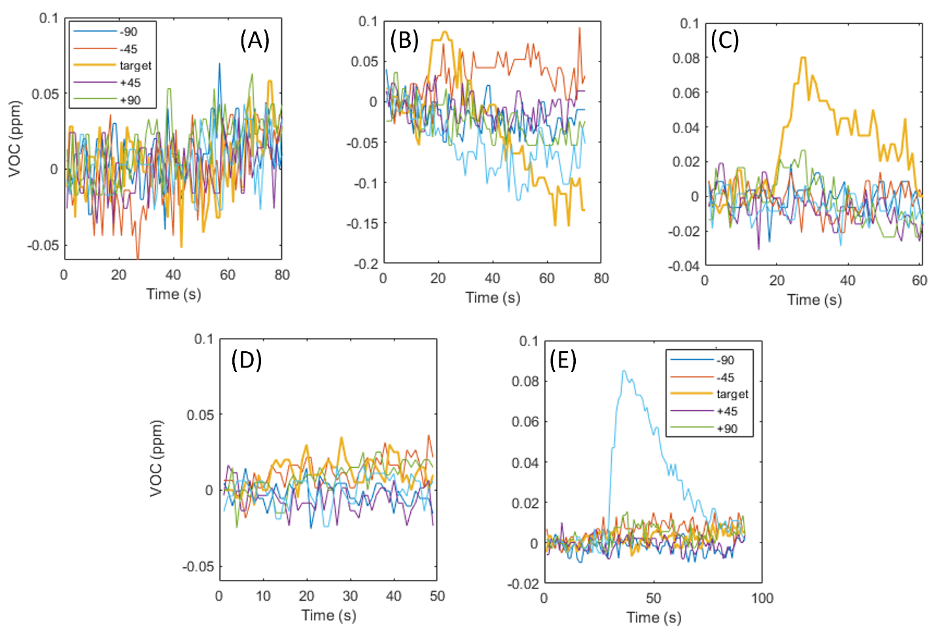 Of the 20 farts that were released in this manner, many failed to register at all; an example is shown in panel D above. We can only assume that these farts dispersed into the surrounding environment before reaching our sensors. This highlights the value of collection tubes in experimental flatology, which despite the controversy that surrounds them, still provide clear advantages in terms of experimental control. 
Of the remaining 5 farts, exactly one (panel C) registered peak VOC levels at the target sensor (thick gold line in the figures), and this is the number that would be expected by chance. Other farts yielded greater stink at other sensors (panel E) or equal stink across all sensors (panel A).
Thus, even though fart smell emanates from a source that is highly localized in space, its movement through clothing and into the atmosphere is largely at the mercy of chance.