Question: What is a safe distance from which to smell farts?
Short answer: 3 inches.
Long answer: As we have discussed previously, farts are not typically dangerous. Even someone who was farting continuously for many hours in a small, closed space would not be at risk of dying. And while there is some danger associated with pyroflatulence, the benefits are still thought to outweigh the risks.
That said, the main component of fart stink is hydrogen sulfide (H2S), which is a well-known toxin in many industrial settings. The risk is particularly acute in coal mines, which typically install collection tubes similar to ours. These are meant to capture samples of H2S as it is emitted and to keep track of the pollutant levels over time. Here is an example of such an apparatus (from Tan et al., Environmental Science and Pollution Research, 2020):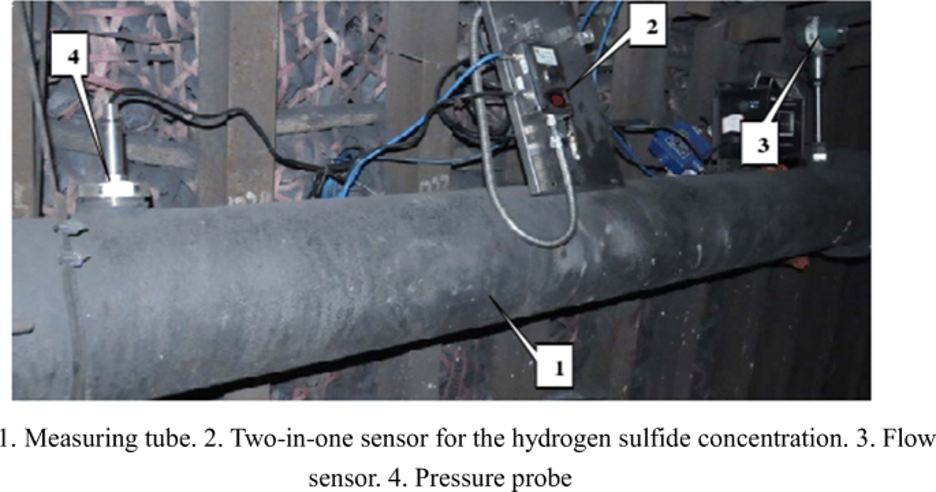 The safety protocols in our laboratory similarly rely on a collection tube, shown schematically here: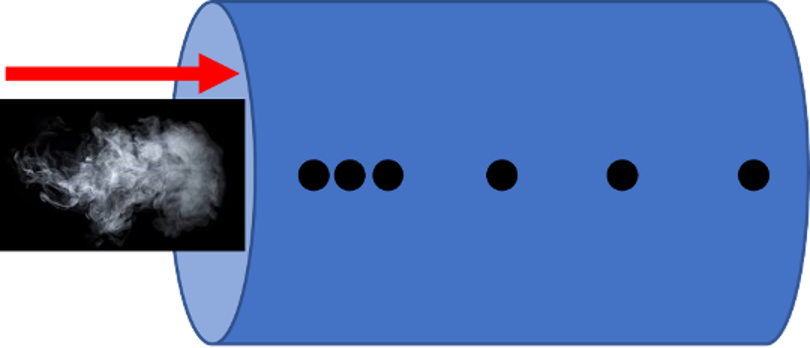 The dimension of the tube insure that everyone maintains a distance of at least 12 in. from the source of each fart. At this distance, fart smells are typically on the order of 2 ppm.
Last week, we revealed that the results of a theoretical calculation suggesting that farts can, shortly after their release, have far higher concentrations of H2S. For a typical fart the concentration was around 166 ppm, and for the smelliest farts, H2S levels could reach 891 ppm. Several readers subsequently wrote to us, expressing alarm that smelling farts might be dangerous.
To address this question, we turned to our colleagues at the University of Wisconsin, who have compiled the following guidelines on H2S toxicity:
| | |
| --- | --- |
| Concentration (ppm) | Short Term Symptoms/Effects |
| 0.00011-0.00033 | Typical background concentrations |
| 0.01-1.5 | Odor threshold (when rotten egg smell is first noticeable to some.) |
| 2-5 | Prolonged exposure may cause nausea, tearing of eyes, headaches or loss of sleep. |
| 20 | Possible fatigue, loss of appetite, headache, irritability, poor memory, dizziness. |
| 50-100 | Slight conjunctivitis (eye irritation and redness). Respiratory tract irritation after 1 hour. |
| 100 | Coughing, eye irritation, loss of sense of smell. Altered breathing, drowsiness after 15-30 minutes Gradual increase in severity of symptoms over several hours. |
| 200-300 | Marked conjunctivitis and respiratory tract irritation after 1 hour |
| 500-700 | Staggering, collapse in 5 minutes. Serious damage to the eyes in 30 minutes. Death after 30-60 minutes. |
| 700-1000 | Rapid unconsciousness, "knockdown" or immediate collapse within 1 to 2 breaths |
| 1000-2000 | Nearly instant death |
We see that the concentrations typically found in the atmosphere are quite low, unless one is very close the ground, where the flatosphere is located. The olfactory threshold for detecting H2S is around 0.1 ppm, and this level is typically only present in industrial settings or near people with high levels of baseline miasma. Prolonged exposure to the stink levels produced by typical farts, at a distance of around 12 in., may cause nausea or tearing of the eyes. 
The more serious symptoms would only occur for someone whose nose was very close to the source of the fart. There the concentrations of H2S are often in the range of 100 – 300 ppm, which can cause drowsiness, and, interestingly, loss of smell. Still, serious consequences only arise after 48 hours, presumably an uncommon occurrence.
The real risk only arises for the very smelliest farts we have ever recorded (>700 ppm). Although these farts comprise a fraction of a percent of all farts, they could cause rapid unconsciousness after a single breath. To determine how serious a concern this is, we determined the maximum fart stink as a function of distance from the source. The derivation of the math is given here, with the relevant equation being the following: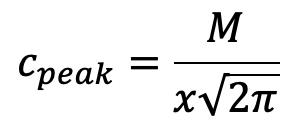 Here M is the amount of fart substance, and cpeak is the peak fart stink. Here are the results for the smelliest (blue) and average (black) farts in our database: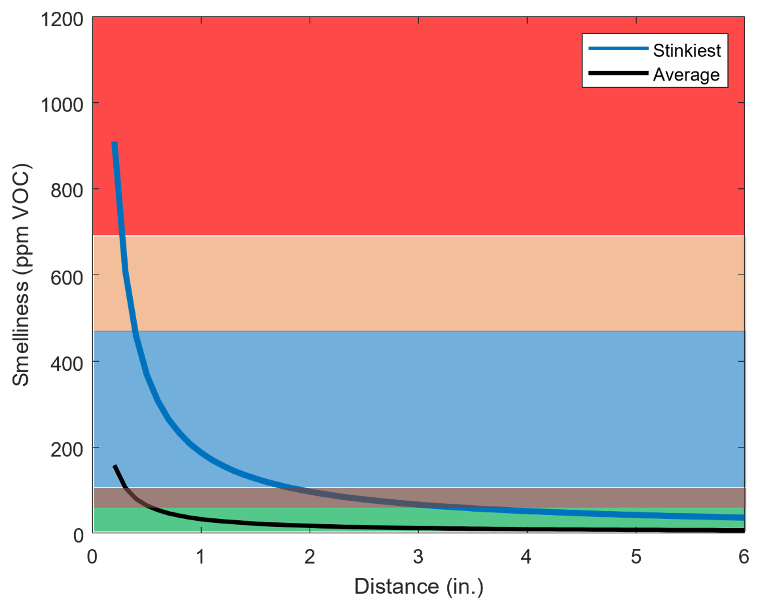 It can be seen that, even for the smelliest farts, the danger zone (>700 ppm) is only reached at distances considerably less than 1 inch from the source. These farts are completely safe at a distance of 3 inches. For the average fart, there is danger of mild irritation after prolonged exposure, if one is within 1 inch of the source, beyond which they are completely safe.
Fortunately, farts in the range that would cause instant death (>1000 ppm) have never been detected in our sample of more than 3000 data points. So it appears that smelling farts, like looking at a solar eclipse, is perfectly safe, provided that common sense safety protocols are observed.